Introduction
60 fps Gaming is the sweet spot for almost every gamer in the world although there are exceptions especially when it comes to games like CSGO or Overwatch. To achieve 60 fps PC builders try as much as they can to buy the best compatible GPU and CPUs so that they can play with this much numbers for a long time. As games evolve, it becomes more difficult to maintain those numbers with the old hardware.

Most of the games depend more on Graphics card than the CPU but combining a good high-end GPU with a low-end CPU creates bottlenecking which reduces the fps greatly and can even lead to low spikes in the fps counter frequently. I remember using i3 2120 with GTX 1060 and although in many games I was getting much more than 60 fps, there were a lot of instances where my fps were going below way below 40 persistently.

This means that not only you will have to buy a good GPU for 60 fps but also a good CPU that can max out the potential of your graphics card. Currently, there are more than 10 graphics cards both from AMD and Nvidia which can provide you with more than 60 fps on different resolutions and for 3 different resolutions i.e., 1080p, 1440p and 4K, you will need different CPUs to achieve 60 fps. Some of the graphics cards that can achieve 60 fps I have listed them down and then I have explained below about those CPUs which can help you in achieving this target on these 3 resolutions.

[box type="shadow" align="alignleft" class="" width="100%"] [one_fourth] Powercolor AXRX 5600XT
[/one_fourth][one_fourth] XFX RX 5700 Xt Thicc III Ultra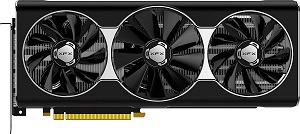 [/one_fourth][one_fourth] MSI RTX 3060 Ti Gaming X Trio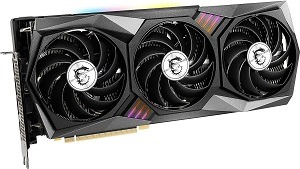 [/one_fourth][one_fourth_last]EVGA RTX 3080 FTW3 ULTRA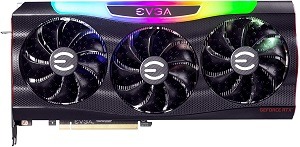 [/one_fourth_last] [/box]
---
Best CPUs for 1080p 60fps
[box type="shadow" align="alignleft" class="" width="100%"]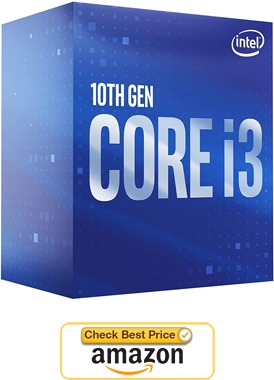 Intel Core i3 10100 is one of those beastly budget processors which are capable of maximising the output from GPUs. i3 9100F features base clock speed as 3.6GHz with a boost clock of 4.3GHz that wasn't present in the previous-gen i3s. The biggest improvement over the previous-gen i3s, however, is the hyperthreading. It's now a 4 cores 8 thread processor that is capable of handling many high-end graphics cards easily.
With a price tag of around $110, this processor is one of the best suitable processors for building a budget Gaming PC for running most of the games at 1080p with more than 60 fps. I believe that combining it with either GTX 1650 Super or up to GTX 1660 Super is the best idea and you will get your required performance without spending too much. Going below this CPU isn't recommended currently, and if you have more money then consider the next option.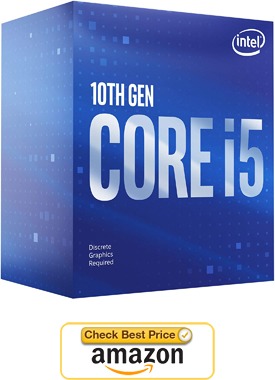 Core i5 10400F is a 6 core processor having the base frequency of 2.90GHz with up to 4.30GHz as turbo clock. It has 12MB of cache memory which is significantly higher than what we used to see on i5's of previous generations. It got a similar upgrade as the i3 10100 i.e., hyperthreading. So, this makes it a 6 core 12 thread processor which I believe is more than enough for high-end gaming and supporting high-end GPUs like RTX 3070 or even RTX 3080.
As there are several games today that can utilize up to 6 cores and can bring any CPU to its knees. PUBG, Witcher 3, Kingdom Come Deliverance, etc. are some examples which need a good CPU and will show a significant difference when run on a 4 core CPU and when run on a 6 core CPU especially on higher resolutions.
This is the no-compromise 1080p Gaming CPU that can definitely provide you with more than 60 fps consistently in every game if you combine it with something like the above-mentioned GPUs.
Related:-Best Motherboards for Intel Core i5 9400F
Best CPUs for 1440p 60fps
[box type="shadow" align="alignleft" class="" width="100%"]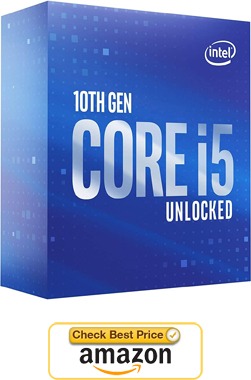 The i5 10600K replaces the 9600K and as the Ryzen 3000 series gave a massive hit to the 9th gen Intel CPUs, Intel was forced to provide hyperthreading into the 10th gen CPUs. The i5 10600K comes with 6 cores and 12 threads similar to the Ryzen 5 3600 but has much better gaming performance.
This chip is clocked at 4.1GHz and has a turbo clock of 4.8GHz with the capability of pushing up to or more than 5.0GHz easily with the help of a good CPU cooler. This means that you will get more performance after overclocking it and for this purpose you should check out our recommendation for the best motherboards for i5 10600K.
I have already stated above that for building a Gaming PC only for the purpose of gaming, the i5 10600K is the best match but if you are a content creator who loves to stream gameplay, like video editing and do other CPU intensive stuff as well, then there isn't any better CPU than the Ryzen 5600X which has surpassed all the Intel CPUs from 10th gen for its price. While it is a direct competitor of the 10600K, it still beats the i9 10900K in single-core performance and gives a noticeable lead in all types of computer operations.
It comes with 6 cores and 12 threads that have a boost clock of 4.6GHz which is 400MHz higher than what Ryzen 3600 brought. As it is overclockable, I highly recommended to use it on either a B550 chipset or an X570 motherboard and with something like Navi RX 5700 XT or RTX 3060 ti/3070, it will be an absolute monster for 1440p gaming.
Best CPUs for 4K 60fps
[box type="shadow" align="alignleft" class="" width="100%"]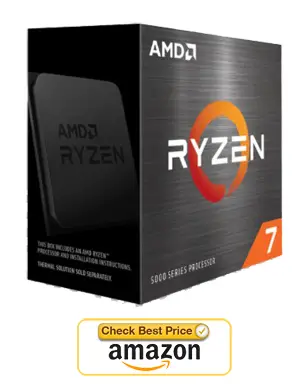 Ryzen 5800X replaced the 3700X and 3800X and delivers exceptional performance for $449. This is the way to go if you want top-notch performance at 4K resolution without spending too much. Unlike the Ryzen 3700X, it beats all of the 10th gen Intel processors with a fair margin and gets the CPU-intensive tasks done 10-20% faster.
This processor is clocked at 3.8GHz and has a max boost clock of 4.7GHz. It's, however, more power-consuming but still, its TDP stays at 105W max if not overclocked and loaded 100%. This processor can handle graphics cards like RTX 3070, 3080 or even 3090 and will have no problem in achieving 60fps at 1440p as well as 4k resolutions.
The only CON, however, is that it doesn't come with any stock heatsink which will increase the total cost of your build if you want to squeeze maximum power from this chip and I recommend these CPU coolers for maintaining stable and lower temperatures consistently.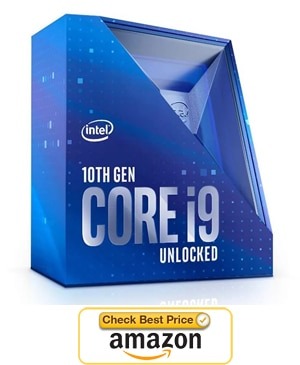 Just $50 more, and here comes with flagship CPU from Intel in 10th gen series. The i9 10900K is a badass in performance and is king in productivity for $500. Yes, the 5800X is more than enough but if you are an enthusiast content creator, then the 2 extra cores will make your life easier.
With 10 cores and 20 threads, you will be able to process videos faster, perform CPU-intensive tasks faster and game at 1440p to 4K resolutions. It's clocked at 3.7GHz with a turbo clock of 5.3GHz which is very impressive and is best suited with graphics cards like RTX 3080, 3090 and AMD's RX 6000 series GPUs as well.
Related- Best RAM kits for Intel's 10th gen CPUs
Let me know your favourite CPU in comments below and on what resolution do you play games on.