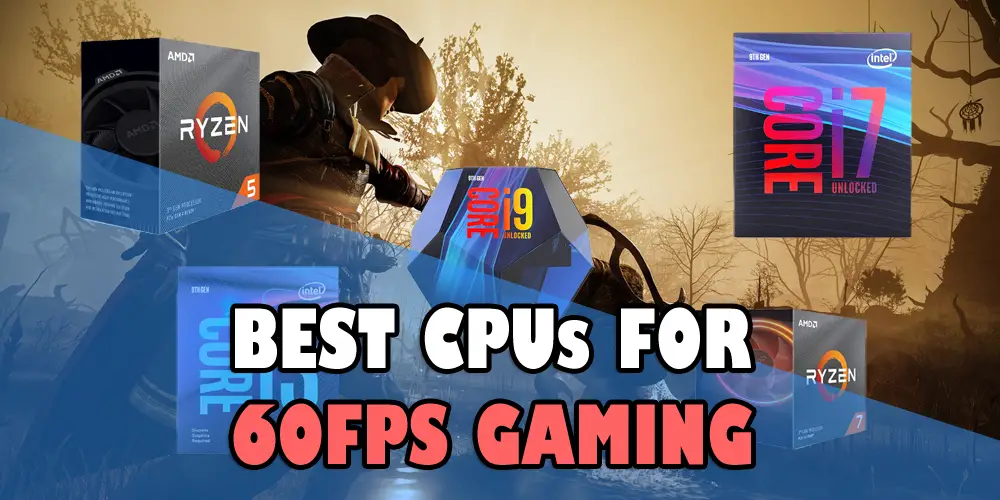 Introduction
60 fps Gaming is the sweet spot for almost every gamer in the world although there are exceptions especially when it comes to games like CSGO or Overwatch. To achieve 60 fps PC builders try as much as they can to buy the best compatible GPU and CPUs so that they can play with this much numbers for a long time. As games evolve, it becomes more difficult to maintain those numbers with the old hardware.
Most of the games depend more on Graphics card than the CPU but combining a good high-end GPU with a low-end CPU creates bottlenecking which reduces the fps greatly and can even lead to low spikes in the fps counter frequently. I remember using i3 2120 with GTX 1060 and although in many games I was getting much more than 60 fps, there were a lot of instances where my fps were going below way below 40 persistently.
This means that not only you will have to buy a good GPU for 60 fps but also a good CPU that can max out the potential of your graphics card. Currently, there are more than 10 graphics cards both from AMD and Nvidia which can provide you with more than 60 fps on different resolutions and for 3 different resolutions i.e., 1080p, 1440p and 4K, you will need different CPUs to achieve 60 fps. Some of the graphics cards that can achieve 60 fps I have listed them down and then I have explained below about those CPUs which can help you in achieving this target on these 3 resolutions.
---
CPUs for 1080p 60fps
Intel Core i3 9100F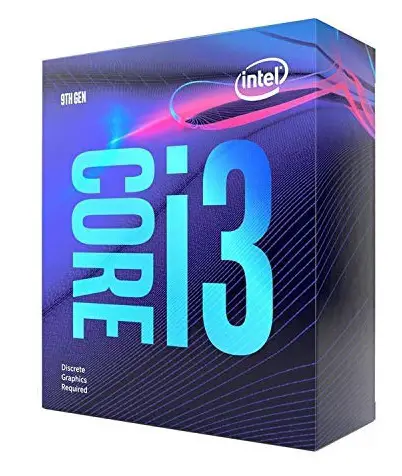 Intel Core i3 9100F is one of those beastly budget processors which are capable of maximising the output from GPUs. i3 9100F features 4 real cores clocked at 3.6GHz with a boost clock of 4.2GHz that wasn't present in the previous-gen i3s. This makes it similar to an unlocked Core i5 processor with 4 cores with the exception that you can't go beyond that.
With a price tag of just $90, this processor is one of the best suitable processors for building a budget Gaming PC for running most of the games at 1080p with more than 60 fps. I believe that combining it with either GTX 1650 or up to GTX 1660 Ti is the best idea and you will get your required performance without spending too much. Going below i3 9100F isn't recommended and if you have more money then consider the next option.
---
Intel Core i5 9400F[Best 1080p CPU]
Intel Core i5 9400F is not as popular as most of the unlocked Core i5 or i7 processors and certainly, it didn't get as much as fame as the Ryzen series processors got. It is mostly because of the fact that people tend to buy overclockable processors more than the locked ones. Although, they are missing a true gem in the mid-end CPU tier by ignoring i5 9400F.
Core i5 9400F is a 6 core processor having the base frequency of 2.90GHz with up to 4.10GHz as turbo clock. This makes it similar to the Core i3 9100F but with 2 more real cores that can make some serious difference in gaming as well as multitasking. There are several games today that can utilize up to 6 cores and can bring any CPU to its knees. PUBG, Witcher 3, Kingdom Come Deliverance, etc. are some examples which need a good CPU and will show a significant difference when run on a 4 core CPU and when run on a 6 core CPU especially on higher resolutions.
This is the no-compromise 1080p Gaming CPU that can definitely provide you with more than 60 fps consistently in every game if you combine it with something like GTX 1660 Ti or RTX 2060.
---
See:- Best Motherboards for Intel Core i5 9400F
CPUs for 1440p 60fps
Intel Core i5 9600K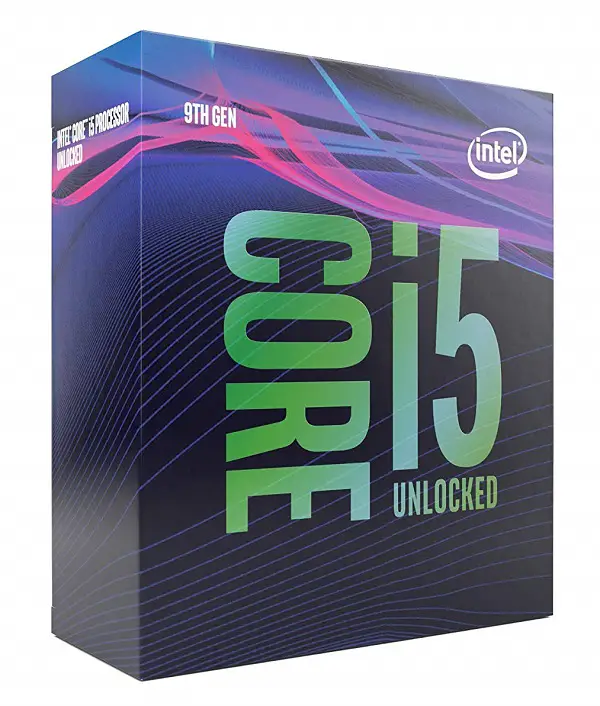 The $200 GPU i5 9600K is currently the only CPU that can provide you with the most fps for this price range. Yes, there are some drawbacks in it when compared to the latest Ryzen 3rd gen CPUs but after Intel dropped its price from $250 to less than $220, it makes completely perfect sense to buy it to get the best performance for the money.
This chip is clocked at 3.7GHz and has a turbo clock of 4.6GHz with the capability of pushing up to 5.0GHz easily with the help of a good CPU cooler. This means that you will get more performance after overclocking it and for this purpose you should check out our recommendation for the best motherboards for i5 9600K.
This too has 6 cores and 6 threads but it is much faster than any of the above-mentioned processors and is capable of maxing out games with help of a good GPU at 1440p. It is recommended to use it with something like RTX 2060 Super or RTX 2070 Super so that you get the max out of the CPU-GPU combination. I highly recommend this CPU if you are planning to build a Gaming PC for purely gaming.
---
AMD Ryzen 5 3600[Best Value 1440p CPU]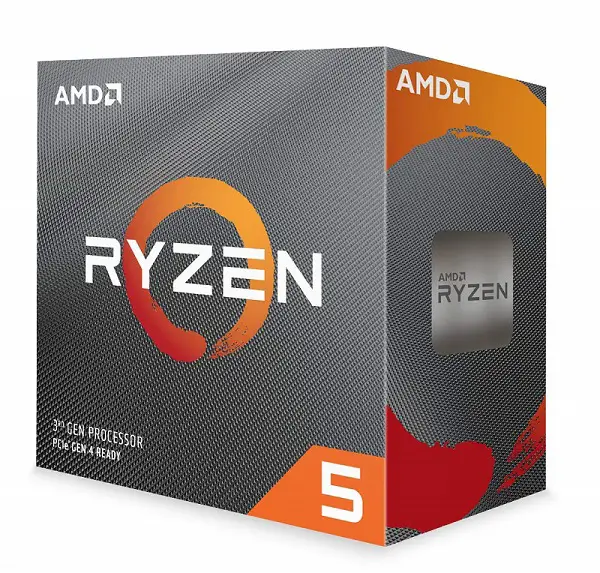 I have already stated above that for building a Gaming PC only for the purpose of gaming, the i5 9600K is the best match but if you are a content creator who loves to stream gameplay, like video editing and do other CPU intensive stuff as well, then there isn't any better CPU than the Ryzen 3600 which is considered as the best value CPU for gaming as well as productivity.
It competes directly with the i5 9600K head to head getting beaten in games with a little difference that will go unnoticeable unless you have your fraps On. This is a beat having 6 cores and 12 threads that can be overclocked beyond 4.2GHz if provided a good cooling solution. It's recommended to use it on an X570 motherboard and with something like Navi RX 5700 or RTX 2070, it will be an absolute monster for 1440p gaming.
---
AMD Ryzen 7 3700X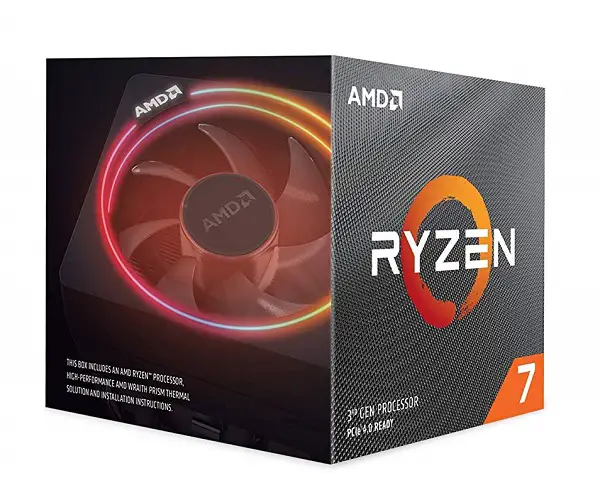 Just like most of the overpriced Core i7 processors, AMD Ryzen 7 3700X can actually deliver a similar performance in gaming with the help of its 8 cores and 16 threads. While no game alone would require 8 cores at a time but surely it will help in preventing the system from crashes and hangs when you have opened multiple tabs in chrome or some other software at the back.
This processor is clocked at 3.6GHz and has a max boost clock of 4.4GHz. Unlike the previous-gen Ryzen 7 processors, it is not only better in performance but is also more power-efficient with a TDP of only 65 watts as compared to 105 watts of Ryzen 7 2700X. It is roughly 10% faster than the Ryzen 7 2700X and is very close to the i7 9700K in gaming. This CPU is best for content creators who love to do their CPU intensive works and game at higher resolutions such as 1440p or even 4K. Although for gaming on 4K, I would recommend a better CPU because there are CPUs that provide faster single-core performance that will help a lot.
For resolutions up to 1440p, this is a great choice for less than $350 and the best thing is that it comes with a superb stock heatsink which is the Wraith Prism cooler which has copper heat pipes going through the aluminium heatsink for effective cooling and an RGB ring on the fan for beautiful lighting effects.
---
Intel Core i7 9700K[1440p Top Performer]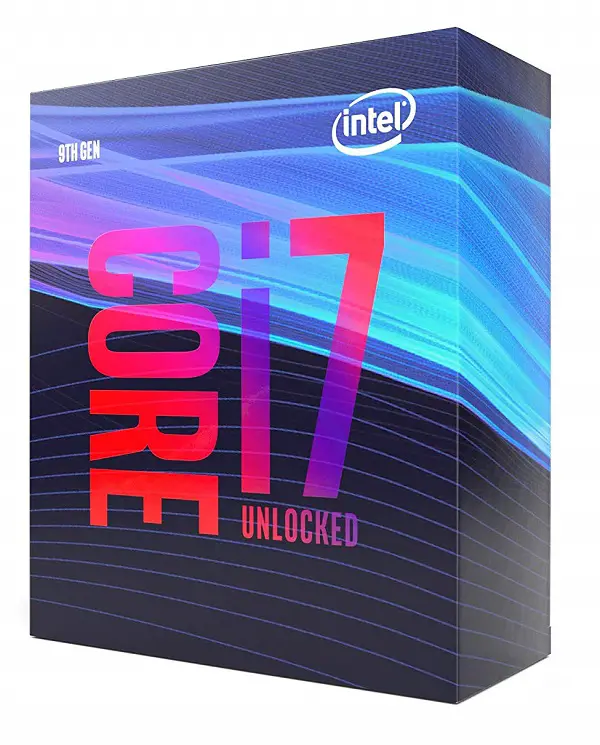 When the peak of performance is needed, then what is better than the Core i7 9700K. But once again, similar to the i5 9600K, the i7 9700K is great for purely gaming purpose although there are some great improvements in it as compared to the previous-gen i7's. The 9th gen i7 9700K is the first i7 in the mainstream desktop processors to feature 8 cores rather than 4 or 6 cores but has no hyperthreading.
Intel dropped the hyperthreading but increase the core count to 8 from 6 going from i7 8700K to 9700K. The processor features 3.6GHz as the base clock and 4.9GHz as boost clock which is massive and is currently the most overclocked i7 we have seen till now. It can be overclocked beyond 5.0GHz and you will get a no-compromise 1440p gaming experience.
Doesn't matter what GPU you use with it, it will max out the potential of that graphics card and it's best to use at least RX 5700 or higher with it. In my opinion, the best matches are RTX 2080 and RTX 2080 Super.
---
CPUs for 4K 60fps
Intel Core i9 9900K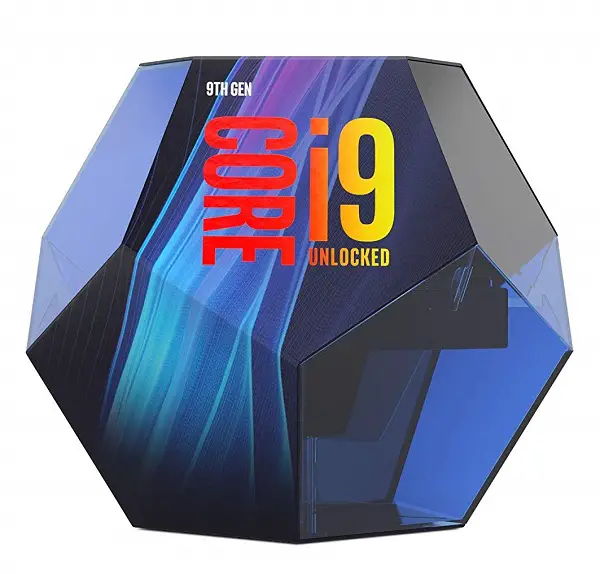 Intel Core i9 9900K is an overkill CPU and I don't recommend it unless you are planning to game on 4K. Up to 1440 resolution, any CPU from the above-listed ones will work just fine but if you want to get the best of best, then get the i9 9900K that features 8 cores and 16 threads clocked at 3.6GHz with a turbo clock of 5.0GHz.
This processor beats the i7 9700K and the Ryzen 7 3700X in gaming as well as productivity and is best with a GPU like RTX 2080 Ti which single-handedly can max out games at 4K with over 60 fps. If can push that boundary even further by using SLI of two high-end GPUs like that and make your system future proof for several years not only for 4K gaming but also for content production.
---
Conclusion
Most of us want 60+ fps in gaming on at least 1080p resolution. Most of us have a limited budget due to which I recommend going with the processors costing under $200 but those people who have some more cash to spend, it's best for them to invest their money in something that will make their PC future proof for higher resolutions if not only for 1080p gaming. The above-listed processors I believe should fulfil any gamer's need on different resolutions and should serve them at least for 3-4 years.