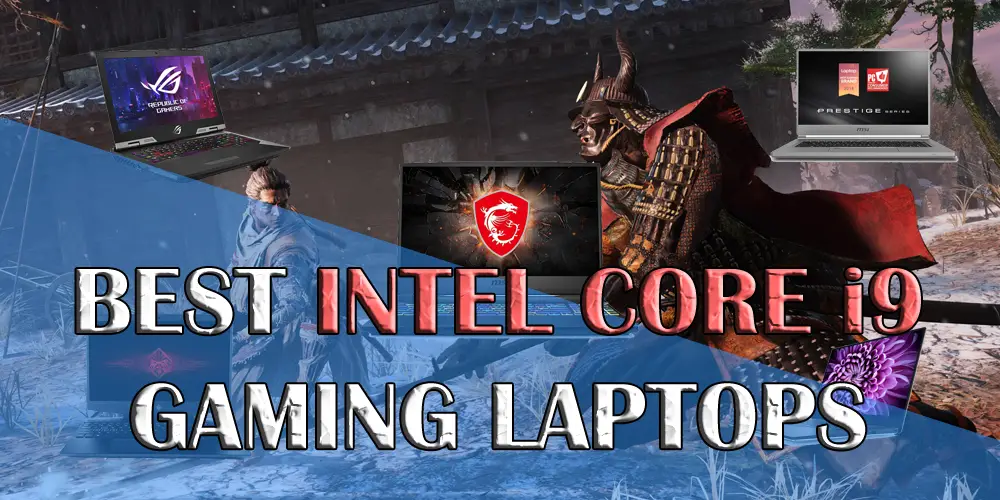 Introduction
Intel Core i9 is more than a beast for handling gaming at 4K resolution yet alone 1440p and 1080p. Most of the games are more GPU-dependent than the CPU but if you have a weak CPU like i3 then you won't be able to game at 4K even with an RTX 2080 Ti due to bottleneck. Although Intel Core i7 was enough for proper gaming, it limited the horsepower that is required for heavy applications that needed more cores and more threads.
Intel Core i9, to be honest, is not made specifically for gaming but for CPU-intensive tasks as well. The latest and fastest i9 we have on the mainstream desktop is the i9 10900K which has 8 cores and 16 threads. It features up to 5.0GHz of turbo boost clock speed and has a cache memory of 16MB. But the laptops that we currently have use i9 processors are mainly i9 9980H and i9 9980HK which are a little slower but they feature super-fast 8 cores and 16 threads.
The difference is in other specs, while the i9 9980H has 2.3GHz and 4.8GHz as base/boost clock, the i9 9980HK steps forward with 2.4GHz and 5.0GHz as base/boost clock. The TDP of i9 9980H is 35 watts and that of i9 9980HK is 45 watts. This means both are very power-efficient despite possessing so much power.
There are laptops with i9 CPUs that feature three different tiers of GPU that are required for gaming but most of these laptops have high-end displays that feature 4K resolutions or high refresh rate at 1080p. This means that if you have a priority of work over gaming, then you can get the lower-end GPU and for gaming, the other two tiers should be enough. Following are the Top i9 9th gen Gaming Laptops for 2020 I recommend.
Dell XPS 15 7590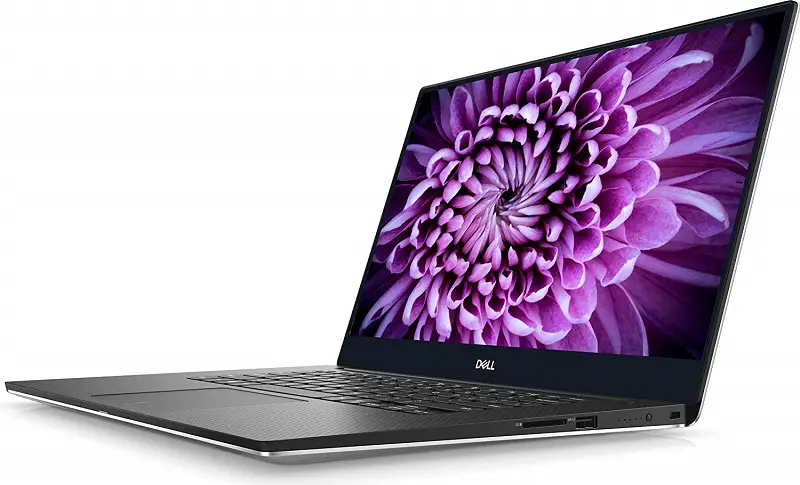 If you want one of the cheapest gaming laptops featuring i9 9980HK then Dell XPS 15 7590 is for you. By cheapest I do not mean that it is cheap in reality but it is cheaper than the other i9 laptops. This thing still costs around $2500 but the performance is best for its price. Dell laptops have good reliability and a solid finish. This one is very thin and light but features 4K resolution on a 15-inch display. This is an IPS display and has the touch feature which means easy functionality and true colours.
It comes with 32GB of RAM and a GTX 1650 4GB graphics card. While 32GB of RAM is enough for intensive applications such as Video Editors and Rendering Applications, GTX 1650 is not at all suitable for gaming at 4K. This means that this laptop is suitable for those who have a requirement for making videos and 3d applications and sometimes casual gaming.
---
MSI P65 Creator-654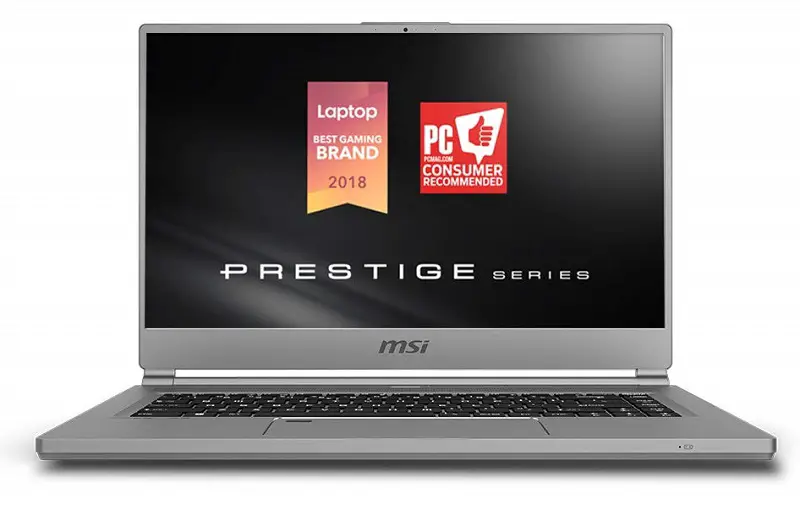 Do you want the most affordable "Gaming" i9 laptop? Then take a look at the MSI P65 Creator-654 which is solely made for gaming. Not that you can't do other stuff but unlike the previous one, you can actually game on it. It features 4K display on a 15 inch IPS panel with thin bezels. It uses RTX 2070 Max-Q 8GB graphics card that can easily play most of the games on high settings at 4K.
RTX 2070 Max-Q version is slower than the desktop RTX 2070 but is able to play games on ultra settings at 1440p. As 4K is more demanding, keep the settings on high for more fps. This laptop features i9 9980H CPU which is slower than the K version and for storage, it brings a 1TB of NVME storage which is blazing fast and should be enough for a while The laptop doesn't feature any backlighting on the keyboard but still looks good enough for a show-off. It costs $2799.
---
Asus ZenBook Pro Duo UX581GV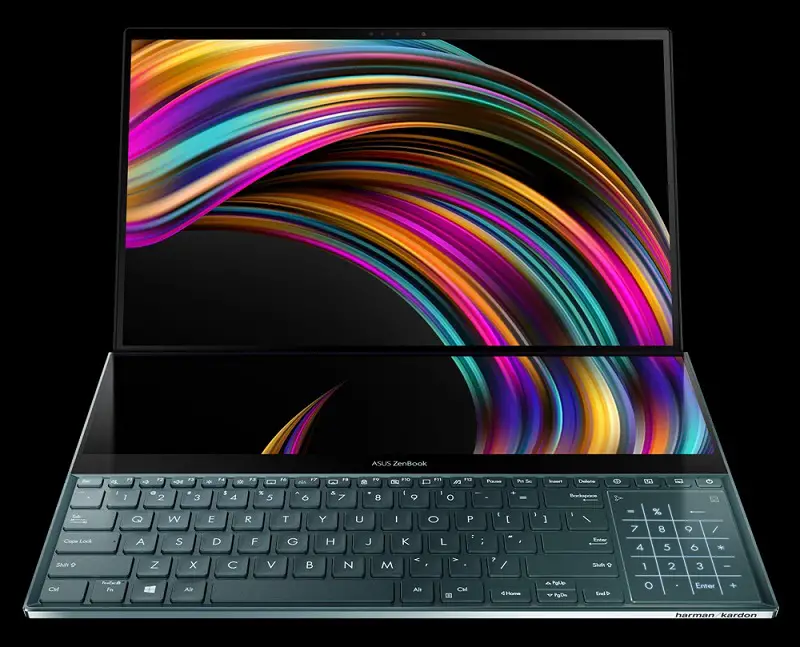 The ZenBook Pro Duo UX581GV is a special edition from Asus which features multiple functionalities that aren't available in any other i9 laptop. This laptop doesn't contain only a screen and a keyboard but rather it includes an additional touchpad display on which you can do a lot of stuff. It's just above the keyboard and uses a 14inch 4K matte touchscreen. Above it is the 15-inch 4K NanoEdge touchscreen that displays true colours that will be great for video editing as well as photoshop.
The laptop features 32GB of RAM, 1TB of PCI-E NVME SSD for storage and an RTX 2060 graphics card. RTX 2060 though is slower than the RTX 2070 and definitely not suitable for 4K gaming, it can still be used for smooth gaming if the graphics settings are lowered down to something near to high. Games settings will vary depending upon the game you play and I am sure that you won't regret this laptop if you really want all those additional features mentioned-above. It will cost you 3000 bucks.
You can check out the full review by Consordini below:-
---
MSI GE65 Raider-049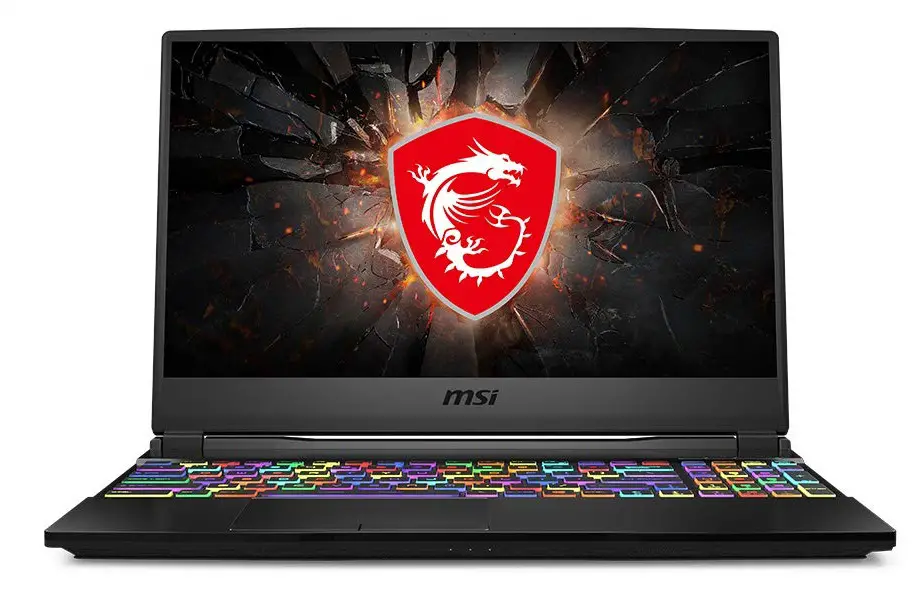 Now it's time to list those gaming laptops which actually look like gaming laptops. These include hi-fi looking laptops which feature RGB, spaceship type design, fast response time, high refresh rate and more. The first one is the MSI GE65 Raider-049. Apart from the weird name, it's actually a damn good laptop for under $3000. The laptop features a 15-inch FHD display with thin bezels. It features close to 100%sRGB display with 240Hz of refresh rate which is insane in itself.
The response time is 3ms which is ideal for fast-paced gaming although not the best you can get. It features i9 9980H with RTX 2070 desktop version. It's faster than the Max-Q GPU and will perform better in gaming. As 1080p resolution is nothing in front of RTX 2070, you can expect 144+ fps on most of the games. Games like CSGO will see more than 200 or 300 fps easily, so, the 240Hz refresh rate will be useful in those games. It also features an RGB backlit keyboard which is the current trend in the PC gaming industry.
It has 32GB of DDR4 RAM, 1TB NVME SSD, a big speaker comprising of 2 speakers and 2 woofers and a SteelSeries keyboard which is equipped with RGB lighting as said above. It's truly what a gamer wants and needs for a gaming-specific purpose.
In case you want a bigger screen and 144Hz refresh rate, then you can get the MSI GS75 Stealth-480 laptop.
---
HP Omen 15t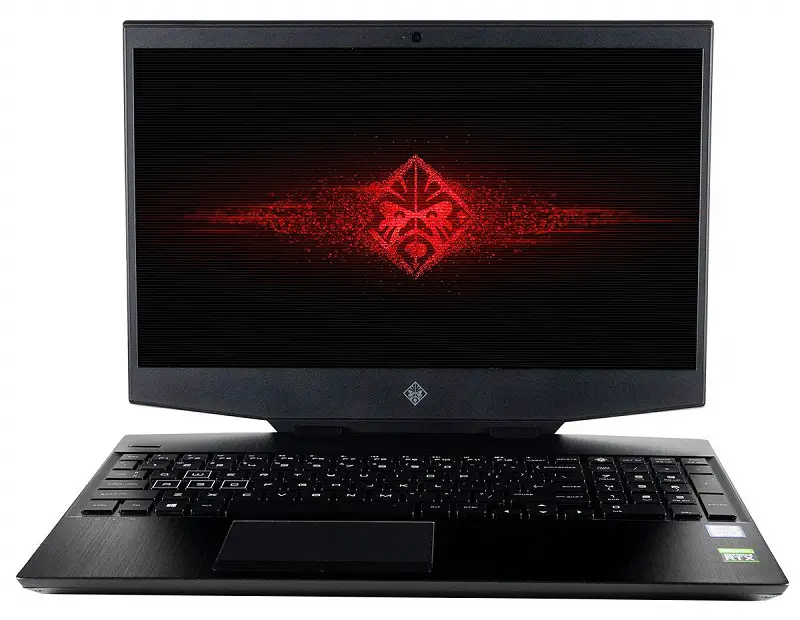 If you want the fastest gaming laptop with i9, then take a look at Omen 15T from HP. This is the most powerful laptop overall in this list. With i9 9980H and an RTX 2080 8GB Max-Q graphics card, you can expect 4k gaming smoother with high to ultra settings. The 4K IPS 15-inch display uses anti-glare technology for the protection of your eyes but doesn't use any touch technology.
It comes with 64GB of RAM that is insane and with 2TB of NVME SSD along with 2TB of traditional hard drive storage. 4TB of storage should be enough for those who make videos regularly, so it's comparatively a better choice for productivity. The laptop has a brushed aluminium finish on its body which makes it look more premium and reliable. It comes with a price tag of $3100.
---
ASUS ROG G703GX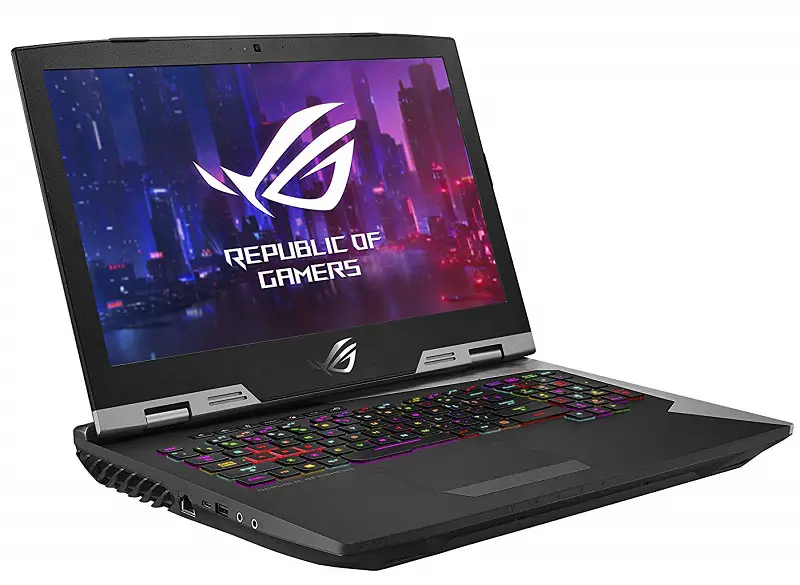 This laptop is the peak of performance. Asus ROG Strix products feature the highest performance most of the times be it the GPU category or motherboard. Asus ROG G703GX is a no-compromise gaming laptop with i9 9980HK that has all and everything which you will need for productivity and gaming. The laptop is thick though and is heavier than most of the laptops here on the list.
It features an RGB backlit keyboard, a 1080p resolution on an IPS display with 144Hz refresh rate. For some 1080p resolution may not be ideal if they are spending over 3000 bucks and a 1440p resolution might have been the best option here. Anyways, the 1080p resolution on a 17-inch screen is still good considering the fact that the RTX 2080 8GB desktop version GPU has been put in it that can take the fps number above 144.
It has 2x NVME SSDs in raid each having 512GB of storage capacity. For those who need more storage should increase it by having a SATA SSD or replacing the NVME SSDs. Now coming to its looks, it has the most gorgeous design with brushed aluminium finish at the back with a big ROG Logo. If you have a need for fast-paced gaming that doesn't have any limitations for gaming, then this is the best option in the list.
---
Conclusion
Each of the laptops listed above has advantages and disadvantages in different areas. Based on your requirements, you can easily choose between them. For those who want purely gaming, then looking at a laptop that uses a powerful graphics card such as RTX 2070 or RTX 2080 is a better choice. But for those who have a need for more work than gaming, then the laptops with more RAM or higher storage capacity and higher-resolution displays are better.