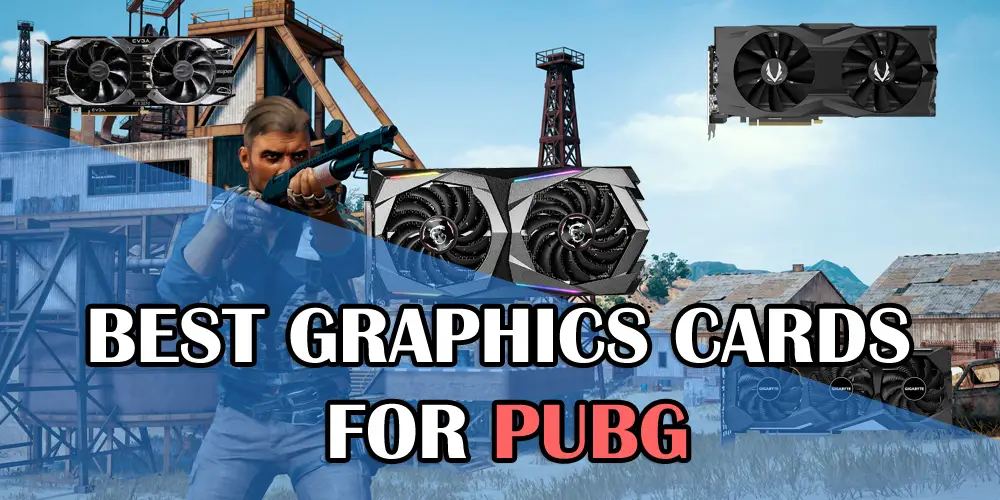 Introduction
If any game has gained huge popularity within a small period of time, then it's none other than PLAYERUNKNOWN'S BATTLEGROUNDS. It can be said, that PLAYERUNKNOWN'S BATTLEGROUNDS is the source of the Battle Royale genre. It was first released on 21st December 2017 and since the very beginning, it has dominated the PC Gaming universe.
PLAYERUNKNOWN'S BATTLEGROUNDS is a battle royale shooter game that pits 100 players against each other in a struggle for survival by gathering loots and other in-game items and the last man standing wins. The game is available to be played in three modes, a four-man team, squad having two players and in solo mode.
However, we won't be discussing about the game here, as most of us already most of us out here already know about it. However, we are going to discuss certain hardware that will be the best choice for one to make if that user wants to get the best performance from their PC.
Now when it comes to PUBG, a good system is required to get a decent amount of FPS throughout your entire gaming scenario. First, let us see the detailed specification and from that, we must evaluate the best graphics card that can provide smoother FPS output.
System Requirements
OS: 64-bit Windows 7, Windows 8.1, Windows 10
Processor: Intel Core i5-6600K / AMD Ryzen 5 1600
Memory: 16 GB RAM
Graphics: NVIDIA GeForce GTX 1060 3GB / AMD Radeon RX 580 4GB
DirectX: Version 11
Network: Broadband Internet connection
Storage: 30 GB available space
From the specification, it is already clear that we are in need of having at least an Nvidia 1060 GPU or a Radeon RX580. But if someone wishes to have a better gaming experience by having higher and stable FPS, then a better graphics card is indeed required. After the recent release of the Nvidia GTX 16, RTX series and AMD's new GPU's, there is a lot of options that one can choose from.
For 1080p High Settings
Gigabyte GeForce GTX 1660 Super Gaming OC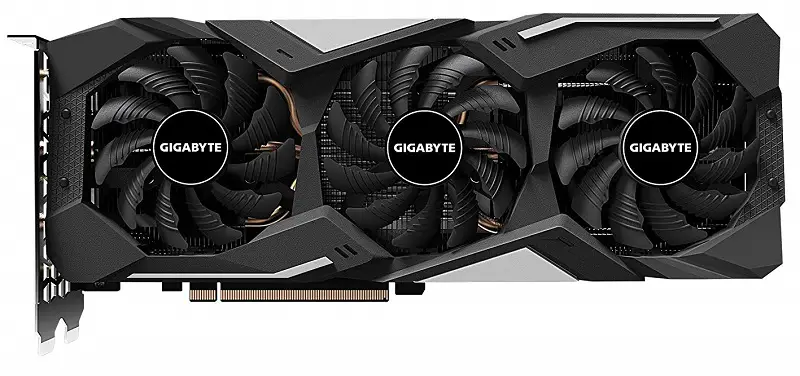 If anyone wants to play PUBG in 1080p resolution along with a decent amount of FPS, then that individual can get Nvidia 1660 Super. Further, we need to consider that the user is having an Intel Core i5 9400F or AMD's equivalent one along with 16gigs of RAM.
Having an Nvidia 1660 super graphics card, a user playing this game at 1080p resolution will be able to get a 75 FPS throughput in high graphics settings. The Nvidia 1660 Super can be considered as the best budget. Check out Full Specs Here.
---
For 1080p Ultra Settings
MSI GeForce RTX 2060 Super Gaming X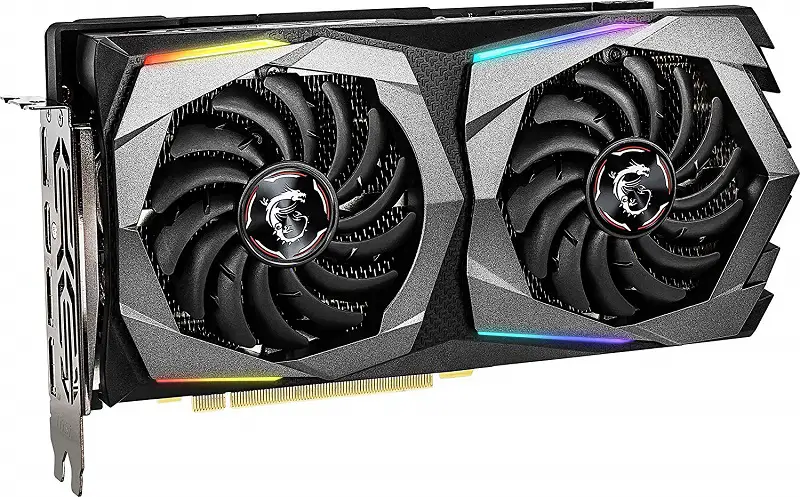 If someone is looking for playing this game in 1080p resolution but with ultra configuration, then one must have at least an RTX 2060 super which will allow a user to play the same game at ultra graphics setting smoothly with 130+ FPS. Combined with a processor like Ryzen 5 3600 or i5 9600K, you will get the best value for your money.
RTX 2060 is the slowest card in the RTX series but it is still the top-notch performer 1080p as well as 1440p resolution. If you want something that can play anything on high to ultra at that resolution without investing a huge amount, then this would be the best available option right now. Check out Full Specs Here.
---
For 1440p Ultra Settings
EVGA GeForce RTX 2070 SUPER XC ULTRA GAMING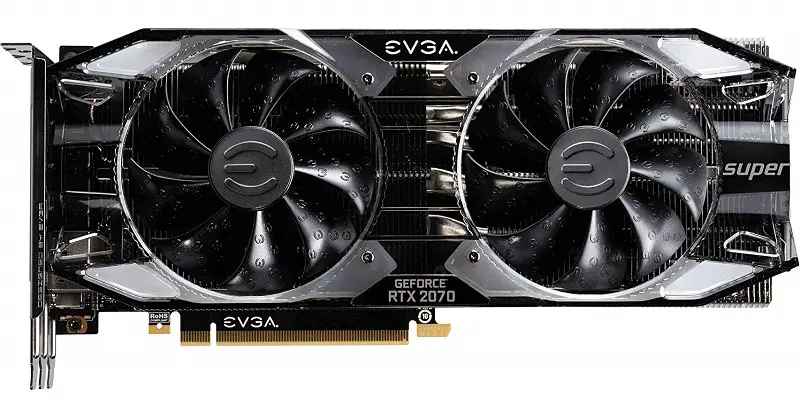 Now when it comes to 1440p gaming, one might need to make certain that their system is having proper hardware along with at least an Nvidia 2070 super graphics card. The user must have a decent processor such as Intel's Core i7 9700K or AMD's Ryzen 3700X along with 16gigs of RAM. With this configuration, one can play the game in 1440p resolution with ultra graphics settings with 100 plus FPS throughout the entire session.
The RTX 2070 Super is a serious performer when it comes to gaming. One can definitely be certain that no matter what is thrown to its way, it will be able to handle them with ease. Having backed by either one of the above-mentioned processors, the RTX 2070 Super can provide some awesome gaming experience.
The Radeon RX 5700 XT is the newest addition to the graphics card series of AMD. It is a powerful GPU indeed, but still, there are a lot of reports about bugs in the driver itself and as a result, it is advisable to wait for some days if you are planning to get one of these cards. The RX 5700 XT can run PUBG in 1440p resolution in an ultra graphics setting and will be able to produce an average FPS of 90. Check out Full Specs Here.
---
For 4k Ultra Settings
ZOTAC GAMING GeForce RTX 2080 SUPER AMP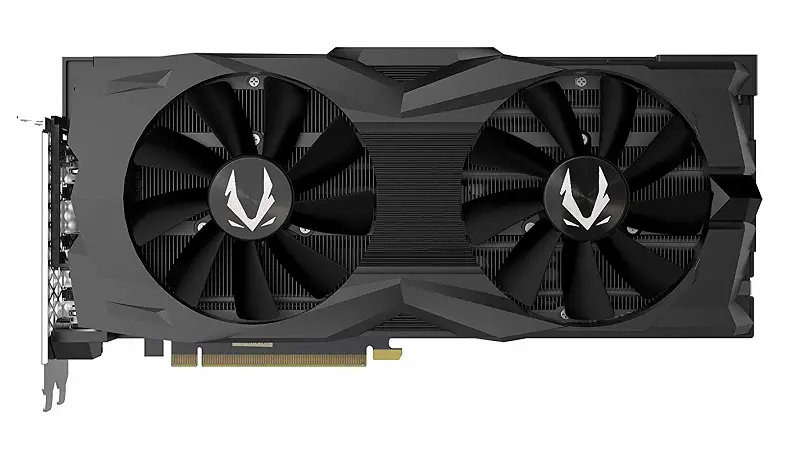 If someone is looking to get an awesome gaming experience in 4k resolution, then one must have some decent hardware in their PC. When it comes to 4K, the entire hardware configuration should be on the higher side. Having an Intel Core i9 9900K or AMD Ryzen 9 3950X along with 32gigs of RAM and an RTX 2080 Super.
The RTX 2080 Super is a beast when it comes to gaming and if it is properly backed by nice hardware, then no matter what you throw at it, it can handle that easily. The RTX 2080 Super is capable of delivering steady 60 FPS in 4k with an ultra graphics setting and you will be delighted by the performance you will be receiving. Check out Full Specs Here.
---
Conclusion
According to us, the GPU's that we mentioned earlier currently the best that one can get if that individual is thinking of having some serious gaming experience.