Shadow of the Tomb Raider is among my favourite Tomb Raider games till now and it was very much like the Rise of the Tomb Raider in graphics but there were some minor as well as major improvements in some areas. Nvidia introduced Ray Tracing and DLSS in gaming and STTR got them. The real-time lighting effects and dynamic shadows are some of its main graphical features which weren't available on any Tomb Raider game before. This makes running this game more difficult than the others.
The game launched on Steam on 14 Sept 2018 and needs a good configuration to run with 60+ fps on different resolutions. Following are the minimum and recommended specs for the game as mentioned on steam which should put a glance on what graphics card you will have to use in order to run it smoothly.
MINIMUM:
OS: Windows 7 64 bit
Processor: i3-3220 INTEL or AMD Equivalent
Memory: 8 GB RAM
Graphics: Nvidia GTX 660/GTX 1050 or AMD Radeon HD 7770
DirectX: Version 11
Storage: 40 GB available space
RECOMMENDED:
OS: Windows 10 64-bit
Processor: Intel Core i7 4770K, 3.40GHz or AMD Ryzen 5 1600, 3.20GHz
Memory: 16 GB RAM
Graphics: Nvidia GTX 1060 6GB or AMD Radeon RX 480, 8GB
DirectX: Version 12
Storage: 40 GB available space
It's clear from the requirements that it needs at least a GTX 1050 to run it properly at 1080p if you want smoother gameplay. But let's check the gameplay of STTR with GTX 1050 Ti below:-
The user used GTX 1050 with i5 7500 which is comparatively a good CPU when compared to the i3 3220 from minimum requirements. He set the graphical settings almost to medium settings and plays it at 1080p. The fps are close to 40 and that's a bare minimum to play to satisfy your need. But I don't think that's a good number to be playing on at 1080p and that too with medium settings. Had it been high or ultra, then we would conclude that GTX 1050 is among the recommended GPUs.
Now, after checking the Gamedebate site for finding the best and cheapest GPU for this game, we saw that they recommend a GTX 1060 for good performance and here is the following video of this game with this GPU:-
You can clearly see that GTX 1060 is able to run the game on high settings with 60+ fps with SMAA On. With everything put on the highest, the fps number is close to 40. So, the conclusion is that GTX 1060 is the least requirement for smooth gameplay. Going above will increase the performance and here is the list of top GPUs which are going to provide you with awesome and immersive gameplay.
For 1080p Ultra 60 fps
EVGA GeForce GTX 1660 XC Black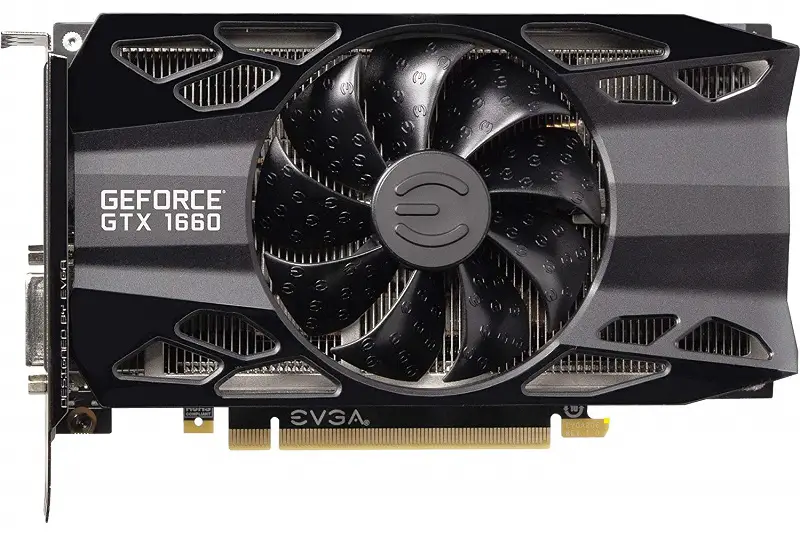 If you want just to get the job done properly without spending even 10 bucks more, then GTX 1660 is the guy which you should go for. This card is enough for providing you around 60-70 fps in the game at ultra settings at 1080p. Not more not less. This GPU has 6GB of GDDR5 memory with a boost clock of 1785Mhz.
With a CPU like i5 9400F or higher, you can easily expect the performance well over 60 fps as the video shown below uses the i5 7400 and still gets 60+ fps in the game. GTX 1660 is not only good for this game but can run most of the games on ultra settings with 60 fps easily. It's faster than GTX 1060 which is the basic requirement for 60 fps and costs less than $250. Check out Full Specs Here.
---
For 1440p High 60 fps
EVGA GeForce RTX 2060 XC Black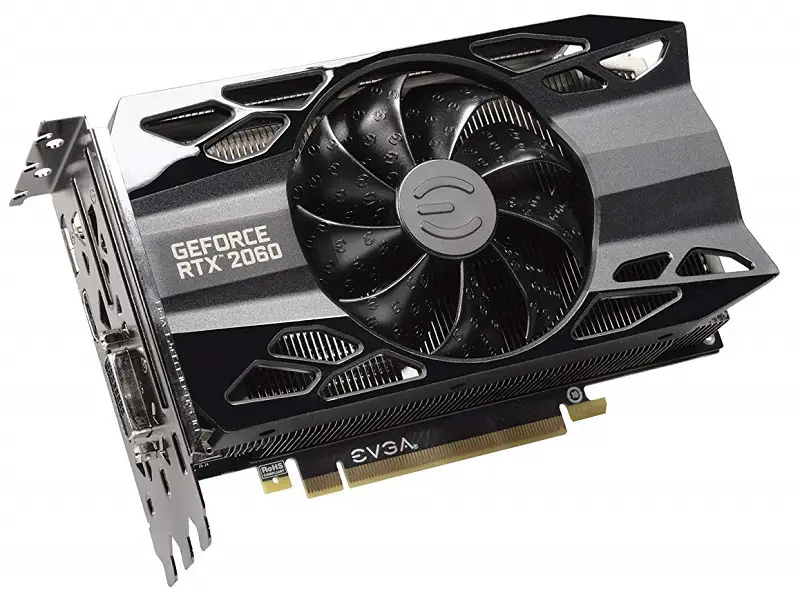 RTX 2060 is the slowest card in the RTX series but still a beast for 1440p resolution. If you want something that can play anything on high to ultra at that resolution without wasting over $500, then go for it. STTR is a graphically intensive game and I recommend using high settings for a constant 60 fps. Talking about its specs, along with having 6GB of GDDR6 memory, it is capable of Ray Tracing which is a feature available in the game itself.
Although I don't recommend using that feature as it causes the performance to go way below of what you would call a "playable" framerate, I would still recommend it because Ray Tracing isn't the main purpose here, but 60 fps is. The EVGA edition right now is available for only $300 and the next GPU in the RTX series will cost you easily around more than $100 with a performance increase of only 10%. Be sure to use it with at least something like i5 9400F or better if you use Ryzen 5 3600. Check out Full Specs Here.
---
For 1440p Ultra 60 fps
XFX RX 5700 XT Thicc II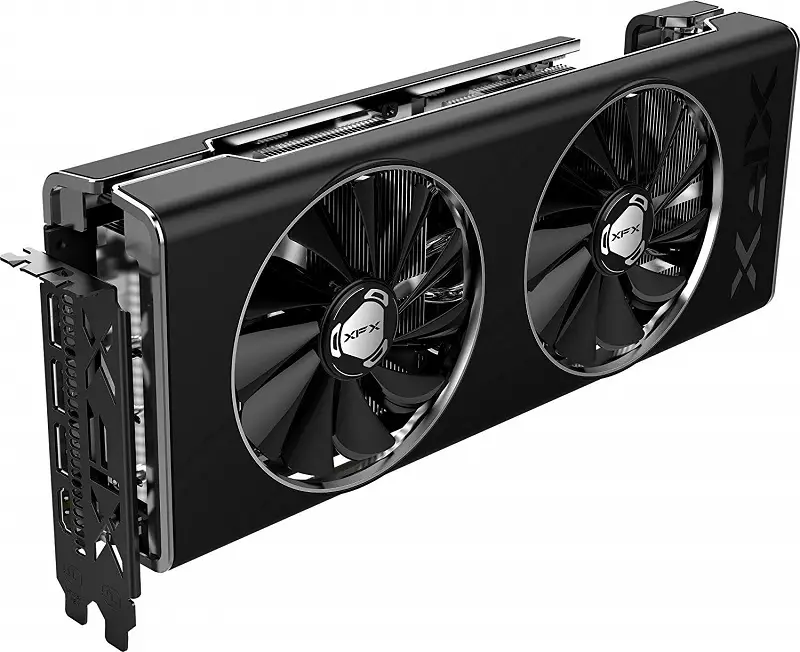 AMD has been competing real hard with Nvidia and Intel in both the GPU and CPU categories. Its new RX 5700 series which currently has two graphics cards have defeated the Nvidia's RTX 2060 and RTX 2070 GPUs when price to performance ratio is considered and this is the reason I skipped using the RTX 2060/2070 or their Super editions except the RTX 2060 above which is only because it is currently available for $300.
AMD's RX 5700 XT is around 10% faster than the RX 5700 and costs $50 more and is powerful enough to provide more than 60 fps on ultra settings at 1440p, no matter what game it is. For $400, the XFX Thicc II edition is a perfect choice for saving money and getting the most out of your cash which will help you get a smoother performance when combined with something like i5 9600K or Ryzen 5 3600. It will be even better if you use something like i7 9700K or Ryzen 3700X and I believe there is no area where the RX 5700 XT will have any limitations, be it VRAM or the clock speeds. Check out Full Specs Here.
---
For 4K Ultra 60 fps
Gigabyte GeForce RTX 2080 Super Gaming OC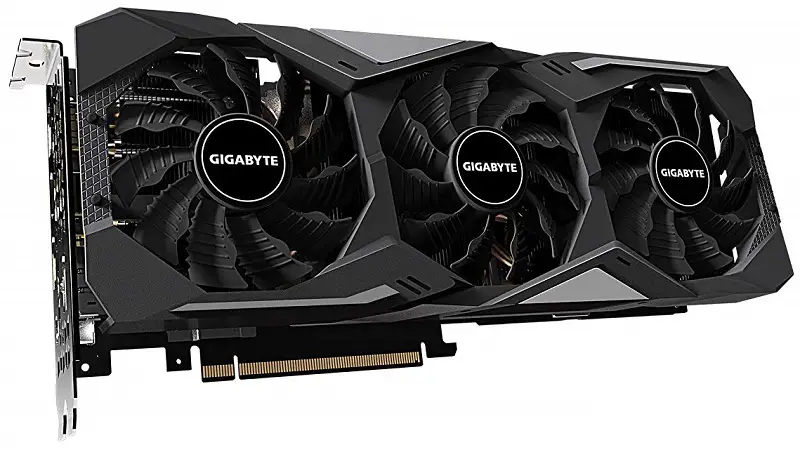 Coming to the 4K gaming, we have RTX 2080 Super as the recommended GPU for STTR not that it's the best suitable 4K GPU but because the RTX 2080 Ti is too much expensive when the price to performance is considered, RTX 2080 Super seems to be a better option. It's faster than the RTX 2080 by around 5% but costs $700 which was the launch price of RTX 2080.
It has 8GB of GDDR6 VRAM with a memory speed of 15.5Gbps which is what you need to have an increase in performance. At 4K, this GPU can run the STTR on ultra settings easily with 60 fps as the non-Super version is able to do so which means you will get a few fps more. Also, it will be now easier to play with RTX ON at 1080p resolution and get that extra eye candy which you will definitely love.
Combine it with i7 9700K or i9 9900K and you will be good to go. Check out Full Specs Here.
---
Conclusion
The above list of graphics cards for Shadow of the Tomb Raider is the most recommended one but it doesn't mean that these are the only GPUs which will run it with 60 fps. There are other cards like GTX 1660 Ti, RTX 2070 Super etc. which too can run it fine but when the price to performance is considered the above-mentioned 4 GPUs are the winners.