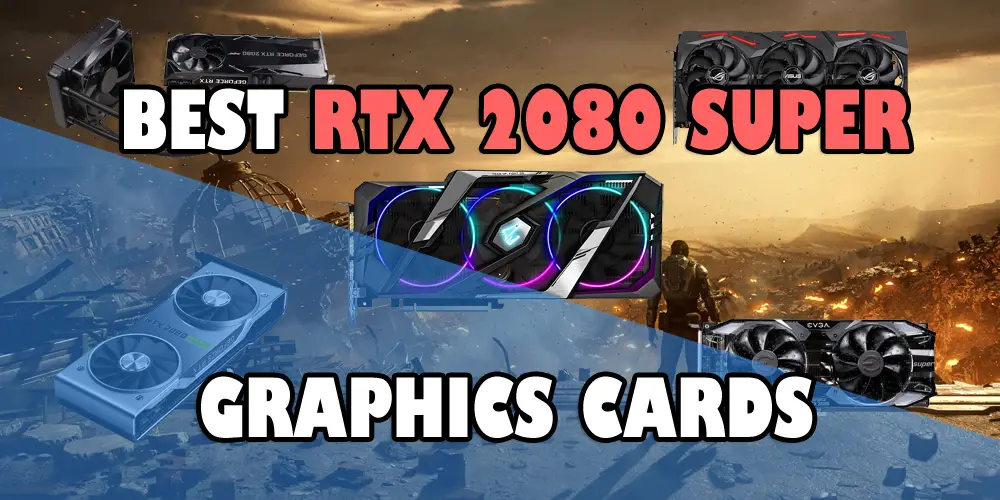 Introduction
Already the RTX 2080 was a very powerful graphics card that directly competed with the previous generation's GTX 1080 Ti but as there is a significant gap between the performance of RTX 2080 and RTX 2080 Ti, Nvidia brought another GPU in between, which is the RTX 2080 Super. There are currently two more Super cards which are 2060 Super and 2070 Super but the RTX 2080 Super is the fastest among them.
It beats the GTX 1080 Ti but unfortunately, it doesn't provide a significant boost in performance over the original RTX 2080. It's around only 5% faster and thus it doesn't make sense to buy it unless it is priced well and fortunately Nvidia priced it at the price of RTX 2080 which makes it a better choice for $700-$750. If its price would have been over that, then I wouldn't recommend it.
It's been a while since the founder's edition is out and we have different types of editions from multiple manufacturers. I have listed the top RTX 2080 Super cards below which I believe will provide you with the best value. I have categorised them based upon their pricing, value, performance and aesthetics. If you face any dilemma after reading the post, you can let me know in the comments section.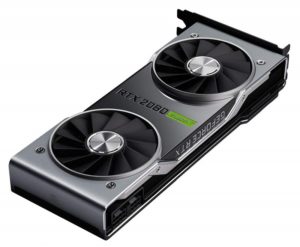 ---
EVGA RTX 2080 Super XC Gaming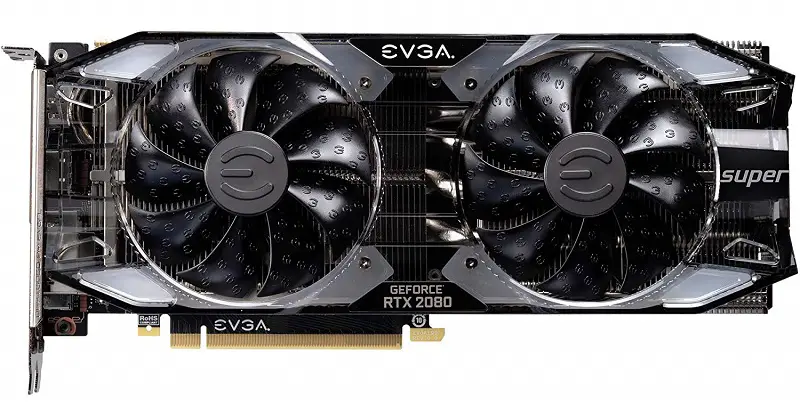 In my opinion, EVGA makes the best dual-fan graphics cards because it provides a dense heatsink with copper heat pipes that eliminate the heat effectively. EVGA always releases several different types of editions to provide variances in performance and cooling and the EVGA RTX 2080 Super XC Gaming is truly the best value RTX 2080 Super card. It features iCX2 heatsink that has up to 58% more fin area for effective cooling as stated by EVGA.
The XC Gaming edition features a boost clock of 1830MHz which is one of the best in the RTX 2080 Super cards and also features RGB lighting for aesthetics. It has a total of 5 output ports out of which One is USB Type C port that can be used for VR display. For a price of around $730, this is one of the most affordable cards right now in the RTX 2080 Super lineup.
---
ASUS ROG Strix RTX 2080 Super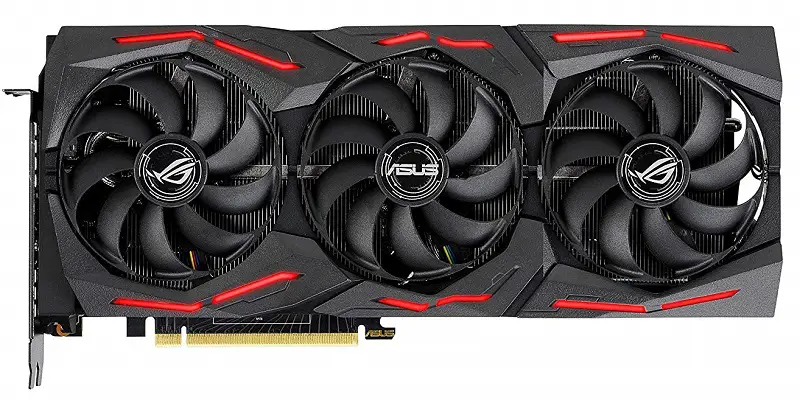 Asus ROG Strix cards are the most overclocked cards in the market and as usual, RTX 2080 Super ROG Strix is the most factory overclocked card similar to the RTX 2060 Super and RTX 2070 Super. It features 3x fans for great cooling on a very dense heatsink using copper heat pipes that effectively removes the heat from the PCB. Because of this, it is a 2.7 slot card and is very heavy as compared to the dual-fan GPUs.
It features a boost clock of 1890MHz which is the highest right now you can get on any RTX 2080 Super card and therefore will provide you with the best performance that no other RTX 2080 Super card can beat. Not only that, but it is also equipped with a lot of RGB lighting on the shroud that is controllable through the Aura Sync software. This card is even more overclockable than most of the RTX 2080 Super GPUs and for this purpose, Asus has equipped it with 8+8 pin power connectors instead of 6+8. So, if you have some more cash left in your pocket, you can choose this one over the EVGA RTX 2080 Super XC Gaming.
---
GIGABYTE AORUS RTX 2080 Super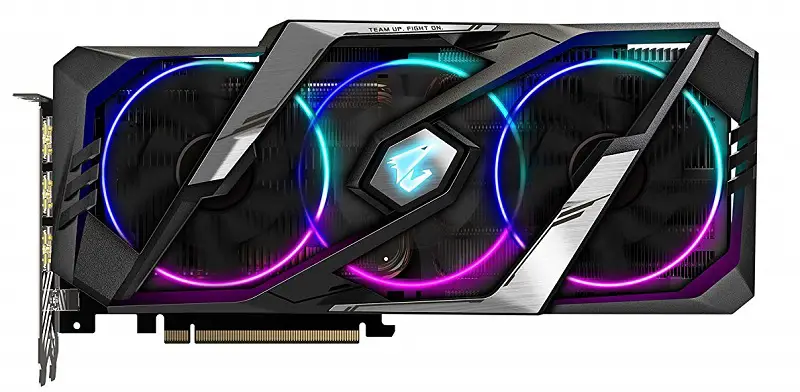 Asus Rog Strix cards were very well known for their unmatched aesthetics till now but when Gigabyte started to release their Aorus cards, then the tables turned. Currently, Gigabyte Aorus cards are one of the premium choices you can buy and they are expensive as compared to the other editions. Gigabyte also has a Gaming OC edition of the RTX 2080 Super and it is a simple 3 fan card that is the cheapest three fan RTX 2080 Super card you can buy.
But if you want more aesthetics, then nothing can match the Aorus RTX 2080 Super which has an awesome design with 3x RGB fans that can be controlled using the Gigabyte App Center. This card will illuminate your whole rig and will produce mesmerizing effects. Not only that but this card can actually perform very good because it has a huge heatsink with copper heat pipes going all around it. It has a boost clock of 1860MHz which is only 30MHz lower than the Asus ROG edition and therefore if you prefer to go more aesthetical then buy this one.
---
EVGA RTX 2080 Super XC Hybrid Gaming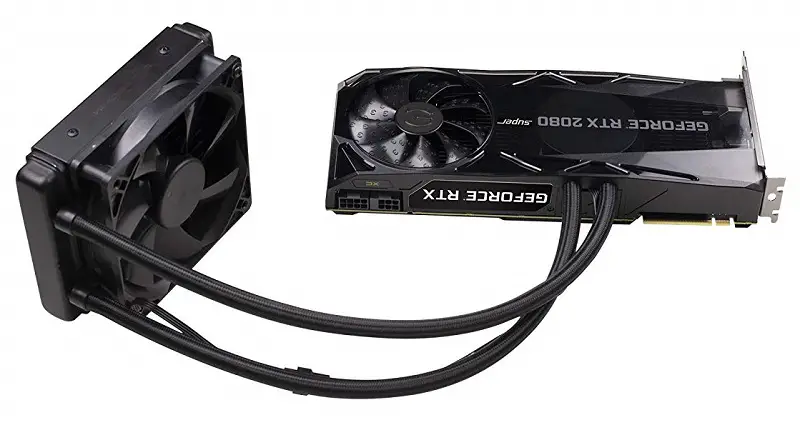 Hybrid GPUs are rarely seen on the market. It is because we currently have a few super high-end GPUs which need this design. As RTX 2080 Super is a very high-end GPU that is made to play games at 1440p as well as 4K, EVGA produced the hybrid design that has a 120mm radiator attached to it which is the best means of cooling.
The best thing about this design is that it doesn't need any maintenance just like the AIO coolers and you can plug the radiator anywhere on your case but it is recommended to use it on either the rear or at the top for exhaust. This card has a boost clock of 1830MHz but it can maintain a steady performance due to the unmatched cooling. It will perform much cooler than the standard dual fan cards and will prevent heating up of the chassis much better.
---
Conclusion
When you want the best performance out of your card, you should always take into consideration its pricing and the features at that price. The above-mentioned cards in my view should provide you with features that are unique to them and that makes them worthy of your buy. Some are good for their awesome cooling and some for the aesthetics. Now, it's up to you to make your decision before you spend your hard-earned cash.