Xtremegaminerd.com is a participant in Amazon Associate Program and is supported by the readers. The qualifying purchase you make through our links may get us some commission and doesn't cost you an extra penny.
---
If you have 250 dollars in your pocket, you don't need to be discouraged because you can still be a part of PC Master Race and enjoy gaming as much as the others do.
Graphics will be less visually attractive, fps will be lower, resolution may be lower but you can still have fun playing all your favourite games whether they are AAA titles or competitive games like Fortnite, PUBG, CSGO or Valorant.
All you need to do is carefully analyse the PC hardware available on the market and make the correct choices.
I am sure with the hardware listed below, you will be playing your games at least at 720p if not on 900p resolution with medium settings. Fps won't touch 60fps except for some games but in most of the games, it will still be around 40.
For 1080p gaming, however, you will need to bring down the settings to low for smoother gameplay and if that satisfies you, then these $250 will let you game for a while without any worries for an upgrade.
$250 PC Parts List
Processor- AMD Ryzen 3 3200G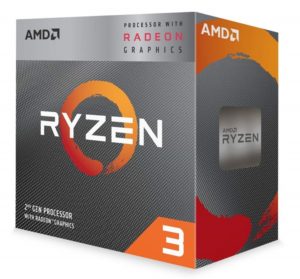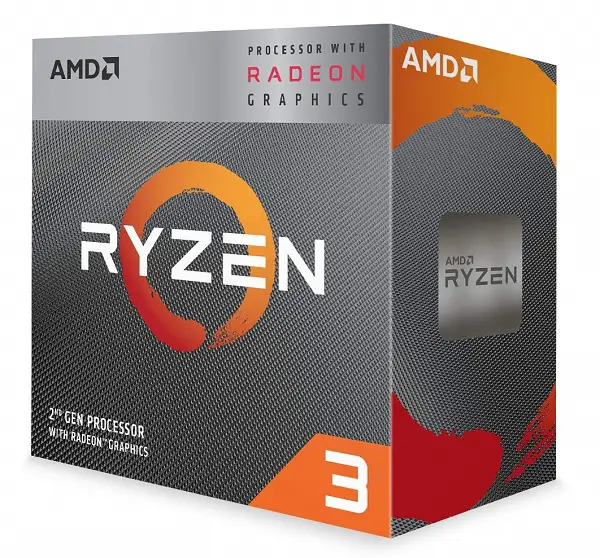 AMD's Ryzen 3 3200G is the fastest APU under $100 and no processor with an integrated graphics comes close to it for the value it provides for the money. The APU consists of 4 real cores which are clocked at 3.6GHz and can boost up to 4.0GHz without overclocking1)https://www.amd.com/en/products/apu/amd-ryzen-3-3200g.
This thing is an absolutely best choice you can make in 2020 and can play all the games at 720p to 900p resolution on medium settings. If you opt for a CPU that doesn't have an integrated graphics like Ryzen 3100 or Intel Core i3 10100F, you will need a dedicated graphics card which will cost you $70-$80 more at least to match/beat the performance of Vega 82)https://www.youtube.com/watch?v=UE4SWQ2EXZM.
Vega 8 graphics bring you 8 GPU cores with a clock speed of 1250MHz and is sufficient for medium settings gaming. As tested by reviewers, the APU is able to provide 30+ fps on an average at 720p and 1080p resolutions in games like Fortnite, PUBG, Resident Evil 2, Forza Horizon 4, Fary Cry 5 and more3)https://www.youtube.com/watch?v=fEANnEE90wI.
Motherboard- MSI A320M-A Pro MAX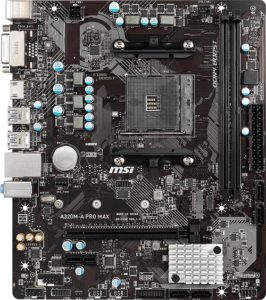 Ryzen 3 3200G is designed to overclock but needs a B450 chipset motherboard to enable this feature4)https://www.amd.com/en/products/chipsets-am4. Unfortunately, the cost of a basic B450 board will take the total cost of this build to more than $300 which makes creating this build's part list unreasonable.
An A320 chipset is the cheapest and comes with the most basic features. These features are sufficient for running a gaming PC without any problems. You can install a dedicated graphics card in the future and also a PCI device like Wifi or sound card, 4x SATA drives and 2x RAM modules.
On this board, you can't overclock your Ryzen 3 3200G but the turbo clock of this APU will still work. The best thing about this board is that it also comes with Debug LEDs to find out the possible cause or component for malfunctioning if your PC ever refuses to boot.
For connecting the peripherals, it has 6x USB ports, 2x PS/2 ports, 1x LAN port and 3x Audio jacks. For display, you can either use a DVI port or HDMI.
RAM- Patriot Viper Elite series 4GB DDR4

Using 4GB of memory shouldn't be an issue for gaming at 720p resolution although increasing the resolution will create bottlenecks in some games. As the budget doesn't allow us to go for 8GB RAM right now, you can upgrade to 8GB RAM by putting another 4GB stick anytime in the future as the motherboard we are using has 2x DIMM slots.
This RAM stick from Patriot is clocked at 2400MHz which is supported by the motherboard5)https://www.msi.com/Motherboard/A320M-A-PRO-MAX/Specification and has CAS latency timings as 16-16-16-39 for fast performance.
Storage- Seagate Barracuda 500GB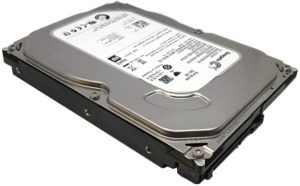 Fortunately, you won't have to worry about storage capacity as 500GB of Seagate hard drive will be enough for storing a couple of big games along with your OS, Software and other files. Currently, it is available for around $20 on Amazon for which you can only get a 120GB SSD.
Power Supply- Thermaltake Smart 430W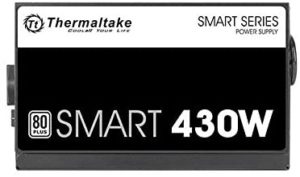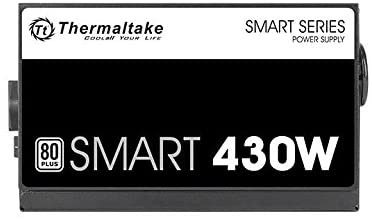 A reliable power supply ensures your PC component's safety. There are many cheap $10-$20 power supplies which you can use and they will work just fine but just for saving your $250 parts, it's better to get a reliable power supply like the Thermaltake Smart 430W PSU which will ensure you have enough wattage to supply to your components with 80% power efficiency and protect your components from faulty currents and voltages6)https://www.thermaltake.com/smart-430w.html.
This power supply unit has a 5-year warranty and a very quiet 120mm fan for silent operation. The cost of this PSU is although high for this PC but it will be sufficient for future upgrades. You can add a graphics card, some fans or storage devices without changing it in the near future.
Chassis- DeepCool Matrexx 30
We used to have some good cheap options for cases sometime back that used to cost less than $30 but in 2020 we are currently seeing an acute shortage of those cases. A micro-ATX tower is generally priced lower than mid-tower cases and DeepCool Matrexx is one of those cases that brings perfect functional features that you will need to build your system without struggles.
It has a ventilated front panel for airflow and comes with a pre-installed 120mm fan at the rear. For showing off your components, it is equipped with a tempered glass side panel which is secured by 4 thumbscrews.
There is a hard drive cage at the front bottom to equip up to 3x 3.5″ hard drives and 1x 2.5″ SSD and has enough routing holes to manage your cables. The case costs $40 and if you want to go even lower, then consider going with Fractal Design Core 1100 which has a traditional old design and in case you want better features, then you can buy the MasterBox MCB B600L or DeepCool Matrexx 50, both of which are mid-tower cases and will support ATX motherboards.
Total Cost~ $270-$280
---
How to Build $250 Gaming PC?
Building a gaming PC is like playing with LEGO. You just have to know where each part fits in and once you learn that, you can build any type of PC.
For building this $250 PC here are the steps you need to do:-
Ready your stuff– Unbox all the components from their boxes and take a size 2 screwdriver(better if magnetic).
Install CPU– The first thing is to put the processor into the motherboard socket and you will find a small arrow on the corner of your socket and a similar on your processor to know how to align your processor in the correct direction. Open the small lever on the socket, secure the processor without applying pressure on it and close the lever back to its place.
Install CPU Cooler– Ryzen 3200G comes with a stock heatsink. Open the two brackets or plastic covers on opposite sides of the CPU socket and you will find screw holes for the heatsink. Take the heatsink and align its screws to the screw holes on the motherboard over the top of the processor and tighten the screws diagonally. After that, plug the 4-pin CPU fan connector cable on CPU_Fan header on your motherboard that is situated on the top of the motherboard7)

https://www.youtube.com/watch?v=WbvKjsuznBk

.
Install RAM– Your RAM stick will have a small cut at the pins which will not be at the exact middle but rather a little farther from one side. Check the same on your DIMM slot and put it in any of the 2x DIMMs slot available on the motherboard and you should hear a click sound. Don't be afraid of applying pressure on it.
Install motherboard– To install the motherboard into the case, first secure the I/O shield that came with the motherboard into the rear of the case by applying pressure and now align the motherboard to the standoff screws in the case. If your case doesn't come with enough standoff screws pre-installed, you will have to install them manually and these screws will come with the case itself.
Install hard drive– Take the hard drive and put it inside one of the HDD slots in HDD bay inside the case and secure it using the screws. The connector area should be towards the back of the case for easy connection.
Install power supply– Insert the PSU with its fan facing downwards and put the screws from the back to secure it. Sort the cables before you connect each one of them.
Plug the 24-pin ATX cable– PSU has a single big 24-pin ATX connector which will go into the 24-pin port of the motherboard situated at the right side. It will go in one direction only which you can determine through the small plastic latch at the middle.
Plug the EPS cable– Take a 4-pin EPS(CPU) connector cable from the PSU and plug it in the 4-pin EPS port situated at the top left of the motherboard. It too will go in one direction.
Plug SATA and hard drive cable– Your motherboard will come with at least 2 SATA cables. Use one of them and connect one end on the motherboard SATA port situated below the ATX power port and one end behind the hard drive. Take the SATA power cable from your power supply and connect it to the hard drive.
Front-panel ports connection– Your case will have a few thin cables coming from the front. One of them is Audio cable which will go into Audio header on the motherboard. USB 2.0 cable will go into the USB 2.0 header and USB 3.0 cable which will be bigger in size will go in the USB 3.0 header.
Front-panel On/OFF, Reset etc.– There will be 4 different cables that are joined together: Power, Reset, HDD LED, and Power LED. These will go in different pin headers on the right bottom of the motherboard. The following diagram shows the correct way of connecting them:-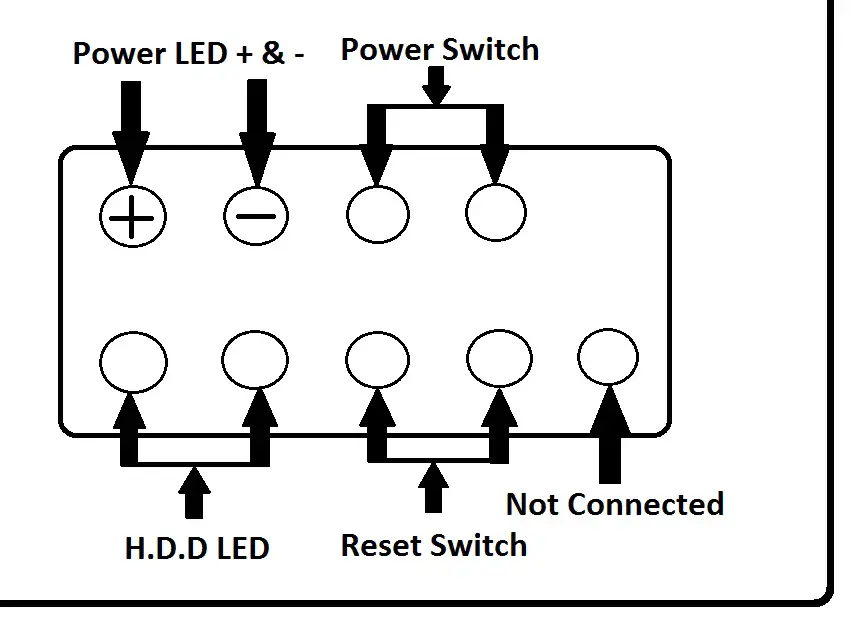 For a detailed tutorial, download our free guide on building a PC from scratch.
Peripherals for $250 PC
(This will increase the total cost of the build)
Monitor- Philips 226E9QDSB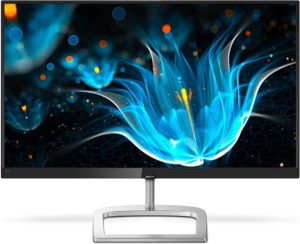 A 1080p monitor is more than enough for this PC and while it is recommended that you use 900p resolution, many games will still run fine on 1080p. This monitor has a 22-inch IPS display for great picture quality and AMD FreeSync technology for tear-free gameplay. This will be a great advantage for this PC's user as Vega 8 is an AMD GPU and will make gaming smoother.
Keyboard & mouse- TopMate KM12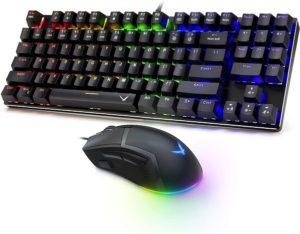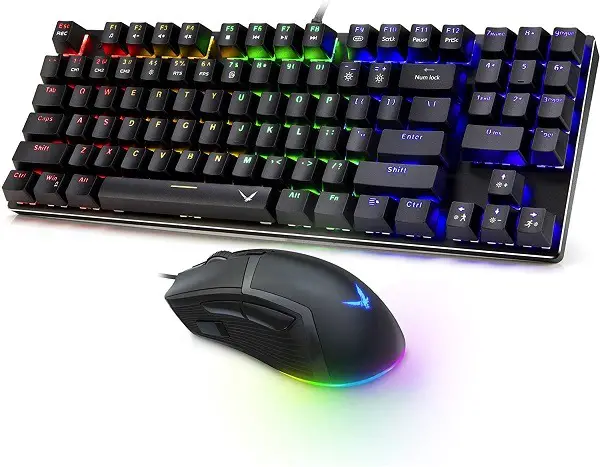 While most of the times you won't get a good mechanical keyboard and mouse combo for less than $30, this TopMate KM12 is a perfect choice for $30 that will last much longer than a simple membrane keyboard and mouse. Both the keyboard and mouse feature RGB lighting with different modes that can be changed using the keys and button on them respectively.
Headset- Nubwo U3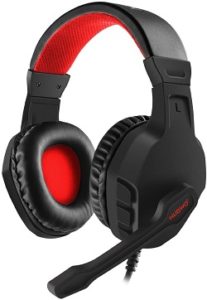 Nubwo U3 is a popular sub $30 gaming headset that has more than 7000 positive reviews and works with PC, gaming consoles and Mac devices. It has comfortable ear cups and a noise-cancelling microphone for interaction with teammates. The headset is available in two colours: Red and Black.
Wrapping up
Ryzen 3200G is currently the best choice for gaming on a budget without a graphics card. This PC can play games with 40+ fps which is a great thing considering the tight budget on which it is built and if you want better performance, you can add a dedicated graphics card like RX 560 or higher to get 60+ fps on medium settings.
If you need help, then drop your comment down below!